The Ultimate Guide to Local SEO in 2020
People don't find local businesses like they used to. Many consumers surely don't use phone books or ride around in their cars to find local businesses. Instead, they'll just use their smartphone and say something along the lines of:
"Siri, find the nearest coffee shop near me."
Nowadays, locating any local business is both simple and convenient. Fortunately for local businesses, gaining visibility online has never been easier. By following a few fundamentals in local search, you can be on your way to generating meaningful leads and convert them into paying customers.
If you want to improve your online presence and increase your foot traffic by your web traffic, then follow this guide to learn all about Local SEO in 2020.
What is Local SEO?
Local SEO is the process of ranking your business for local searches. Local business and corporate entities often rank differently. For example, a company like Apple isn't local.
You can do business with Apple no matter where you live. To a lesser degree, many B2B companies are local either. When people think of local businesses, they tend to think of restaurants, hotels, and contractors.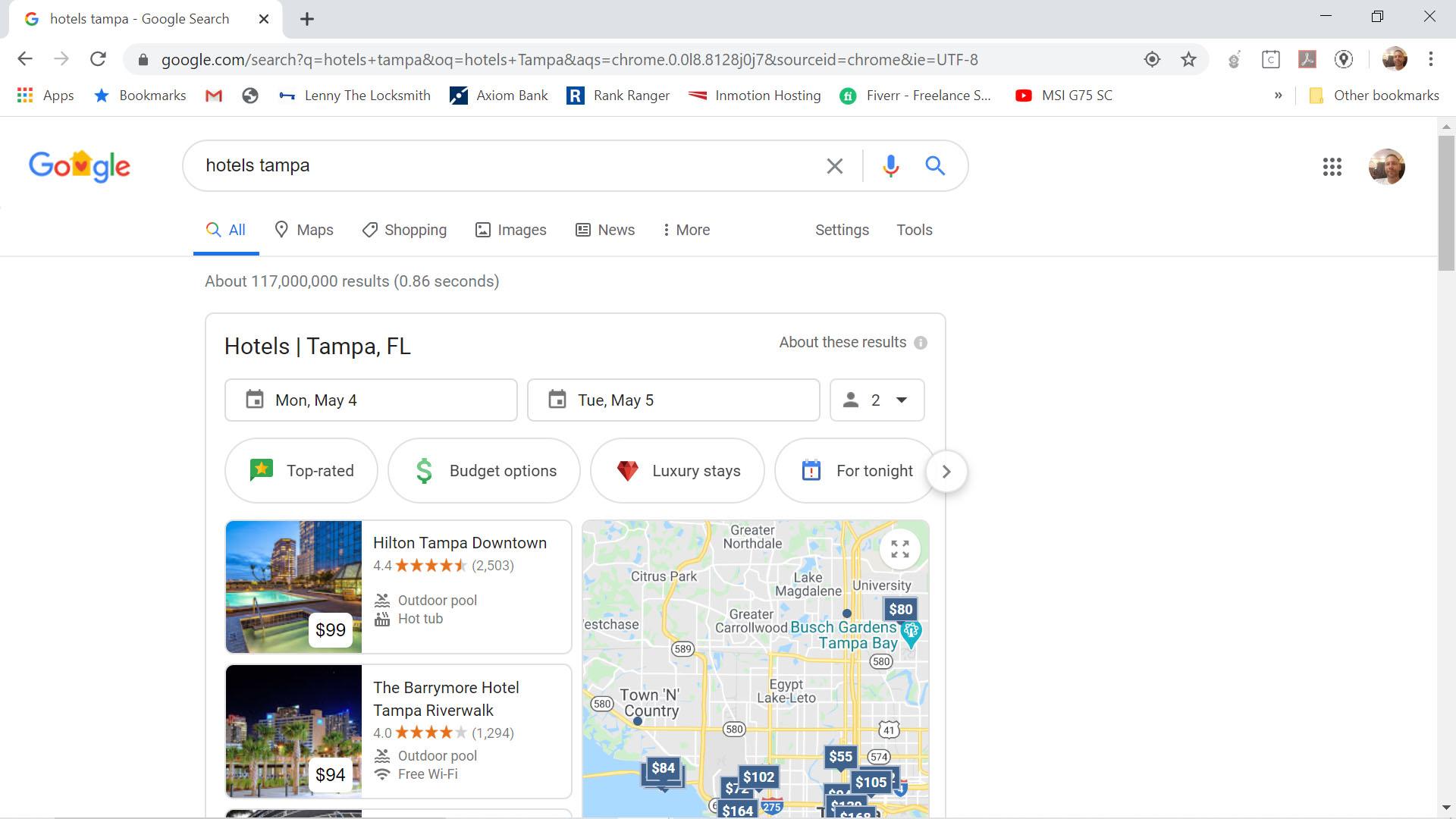 Local SEO involves ensuring that your business ranks above your competitors in Google Maps rather than traditional search engine result pages (SERPs).
Why is Local SEO Important?
97% of consumers use the internet to shop locally. It's never been more essential to prioritize your local visibility on search engines. When a consumer wants to find a local business, they will usually follow these procedures:
They will search for any local businesses in the area.
They will browse the star rating and any online reviews for that business.
They will finally call the business or visit their website for more information.
Local SEO isn't like traditional SEO. That's because your prospects won't just visit your website automatically. They will actually browse your Google My Business (GMB) profile, make a judgment call, and then decide to do business with you.
In local SEO, there is a clear barrier in the way between your business and qualified leads.
Google My Business
Your Google My Business profile is the gateway between your business and qualified leads. Potential customers will almost always access your GMB profile to learn more about your local business.
Just like this locksmith in West Palm beach, you should strive to optimize your GMB profile to increase your visibility for more local searches. Here is how you can accomplish this goal:
Claim your Google My Business listing if you haven't already.
Select a relevant and specific category.
Upload high-quality photos of your business.
Make sure your contact information is the same everywhere.
Use your local phone number.
All of these tips will help you create and modify your GMB profile to perfection. It's important to remember local SEO is highly competitive. You'll have to make sure that your profile looks better and ranks higher than your competitors to generate meaningful sales.
Reputation Management
Just having a Google My Business profile won't guarantee that your target audience will give you a call or visit your website. People are always naturally skeptical when working with a new business.
This means they'll want to check your online reviews and see how high your star rating is. Consumers aren't the only ones who value this information. Search engines value this information as well.
In fact, here are some interesting statistics about online reviews.
82% of consumers read online reviews for local businesses.
Consumers generally read at least 10 reviews before they're ready to trust a local business.
97% of consumers who read online reviews also read the responses left by local businesses.
Only 53% of consumers would be willing to work with a business with less than four stars.
As you can see, having enough quality online reviews is key to boosting your online visibility. People trust businesses that are viewed favorably among others. The process of securing online reviews and responding to them is called reputation management.
This is a vital part of local SEO, as search engines favor prominent local businesses with outstanding reputations.
Keyword Research
Keyword research is an essential part of local SEO. After all, consumers use separate local keywords to find businesses in their area. There are a wide variety of keyword research tools available to help you uncover popular local keywords in your industry.
Now, when you have identified the keywords you want to use, implementing them on your website is the next important step. Primarily, optimizing the metadata on your site with the keywords you choose is a great way of increasing your visibility for a variety of different local searches.
What's more is that you can also include long-tail keywords on your website in the form of FAQs to increase your website traffic as well. For local businesses, keyword research and implementation must be done strategically.
Mobile Compatibility
With a majority of all internet search traffic coming from mobile devices, it's never been more important to make sure that your website is mobile-friendly. Having a mobile-friendly website means that both desktop and mobile versions have the same content and functions.
Google can actually penalize you if your website isn't compatible with all mobile devices. Therefore, you should strive to ensure that your website is mobile-friendly and compatible for both smartphones and tablets.
Mobile-friendly websites are fast and efficient. There are quite a few guidelines to achieve mobile-friendly compatibility for your website. However, only experienced web developers can make a difference of how your website appears on different devices.
This is unless you are using a content management system like WordPress. Nonetheless, you will have to pour in several hours of time and effort to improve your website.
Hiring a skilled web developer is always your best option to leveraging local SEO to give your business a boost, and here's how you can contact us.

Give Us a Call Today!
Local SEO doesn't have to be difficult. With a proven web expert in your corner, your site can thrive above your competitors in no time. To learn more about how we can help you, give us a call at (813) 708-1286 or click here to learn why you should choose us as your web developer.