 We have been helping businesses rank in Google search engine results since 2005.
SEO proven to increase your online presence
SEO
SMM
SMO
LEARN MORE
FREE SEO SCAN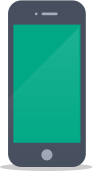 Is your website optimized for mobile devices? If not, you are missing out on an entirely separate audience that wants to know what you're all about!
WordPress Web Design
SEO
Responsive Ads
SMO


FREE SEO SCAN
LEARN MORE Businesses that use our social media packages are found sooner in Google web searches.
Social Media Optimization
SEO
SMM
SMO
LEARN MORE
FREE SEO SCAN
Tampa SEO
Tampa SEO Services Expert is a full service SEO and Tampa Web Design company with 8 locations nationwide. We are a proven team of SEO professionals, WordPress developers and designers.
No Contracts - cancel your subscription at anytime

Real-Time Results - 24 x 7 access to our SEO portal

Prices start at $250/mo. - affordable & effective SEO

Tampa SEO Services Expert helps hundreds of businesses rank #1 on the first page of Google. Give your businesses a strong online presence by contacting us or subscribing to one of our  SEO packages. We have pricing plans starting at just $250/mo.
Tampa Web Design
Tampa Web design for SEO will help increase your visibility in the Google search results. We specialize in designing Custom WordPress themes optimized for search engine optimization. In addition, we offer other local SEO services that improve your Google Map positions. Most noteworthy, our SEO and Social media services work!