Insights from SEO Services Expert
You Are Your SERP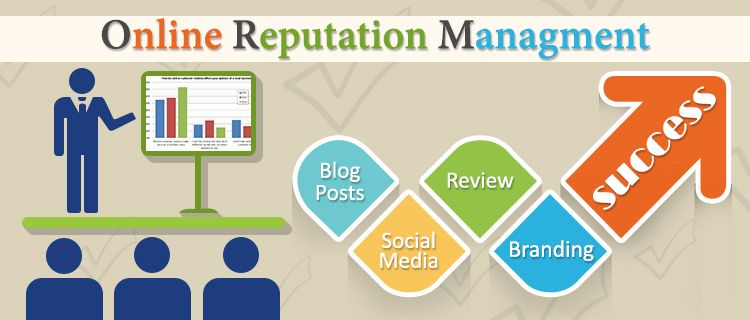 Tampa SEO – A positive mention is worth its weight in gold whereas a negative mention can be disastrous and erode trust and the value of a brand significantly. Critical to businesses that rely on their internet presence and, as time progresses and the Millennial Generation's search and business habits gain more market share, all businesses with or without a digital presence will need to be mindful of their Online Reputation. Old brick and mortar stores and folks who've thus far limited their online exposure will find that databases and services will fill in the gaps, often painting an incomplete and inaccurate picture. Your SERP (search engine results page) tells the world who you are in a brief, encapsulated, one page display, and since 75% of internet users never navigate past the first page of search results, 75% of the time your Online Reputation is a reflection of that single page. These results, which are to internet searchers otherwise unfamiliar with your brand, are a representation of you and your organization. Though search engines generally return results that they are algorithmically programmed to be pertinent to the search query submitted, they often give weight to select online resources. These weighted results can mean a huge difference and need to be focused upon with added attention.
There are a number of things can you expect to show up and be treated as your reputation on the first page of results. Your personal or company's site, social media profiles, and negative reviews (yikes!) . Negative mentions are especially problematic for new ventures or professionals actively marketing themselves and will factor in heavily for SERPs. Yelp seems to favor pushing negative reviews for non-paying businesses; take out a paid Yelp account and watch those negative reviews receive less prominence and be more difficult to find. Is this fair? Of course not, but for those of us in business, we need to pick our battles and decide how to approach these situations: payoff the services such as Yelp for better results or create our own suite of results via SEO that push negative (or unfair) ones off the first page for the long term. Reputation Management isn't for the weak of heart but the effort to have it done right pays off in spades.
Now that we've established how important the results of that first page are, we'll discuss ways of taking control of what shows up so you can write your own narrative. After all, who better to write your story: you or a search engine algorithm?
Writing Your Own Narrative – Tell Google & Other Search Engines Who You Are
Whether or not your online presence is new or in need of an overhaul, these tips are applicable for Reputation Management and will establish who you are in your own voice. Social Media, customer reviews, brand champions, monitoring and engagement are essential pieces of any SERP strategy.
How people find you is a critical leg in Reputation Management strategy. Try searching in Google for "Tampa SEO" and watch how listings for SEO Services Expert pop at the top of results. Now Google "SEO Services Expert" and note all the specific references related to this business. How do we know what keywords people use to find us? We employ a number of tools to conduct digital audits for our keywords. These keywords are essential to crafting your content and marketing efforts. If your business is about fish charters, you're not going to waste your time and pontificate your love of peanut butter. After determining that search engine users are seeking information about "fish" and "charters," you will talk about "fish" and "charters" and you will do it often!
Social media is an excellent way to communicate your personal or firm's values and story. It should be about your brand's voice first, your product's second, and any commentary on the wider world a distant third. Don't allow yourself or your surrogates to go off message and get caught up in current events unless they directly tie into your objectives. Any comments you make can be indexed by search engine for years to come either enhancing your position or eroding it. Think carefully about making posts and ensure your staff has undergone training and understands the company's or individual's "voice" being handled. And don't forget to cross-link your accounts and make it easy for your audience to find you. The platforms you choose should be managed regularly so that they become authoritative and link to them from any bio profiles that exist for you and your firm.
Any published news articles and press releases about you or your company rank high in search engines. The key to getting published is to develop relationships with the press and be interesting. Yes, be "interesting." How? Become a primary source of research, conduct polls and collect data news agencies like to report. Your local news affiliate may have an entirely different focus from state to state, even city to city, so it's incumbent upon you to consume local news and find out what works. If you can attract national news outlets via interviews and press releases, it will rank extremely high in your SERP. Press releases can be dull affairs, and lean staffed newsrooms will be more inclined to publish or report on your news if you make it easy for them. Consider including a pre-written newsy style article along with a more formal press release; it could make the difference between getting published or getting discarded.
If you aren't publishing a blog, start one now. This gives you a never ending opportunity to tell your story and even discuss mistakes and how you corrected them. People love sincerity and a blog describing your experiences and the industry(s) you work in makes you much more relatable. If you don't have a lot of time, consider hiring a blog writer that is familiar with you or your business. What's important is actually getting it started and you'll find that topics and events will naturally start to flow. Google rewards brands that provide valuable, shareable information. When you write your blog, ask yourself if it weren't just you and your industry, would it be interesting and would someone want to share the information. There's that word again. Interesting. There's just no getting around it. If you want to stand out against competitors, don't write with the intent of stuffing keywords into an article. Write  to be interesting and success will follow.
Online Reviews – People Believe Them
Happy customers are nothing short of gold. They generate recurring business, refer new business, and leave positive reviews and mentions across the internet. Make it a goal to proactively build a fan base of satisfied customers that are willing to champion your personal and/or business brand. And don't be afraid to ask! In the busyness of day to day business, even the most ardent fan may not think to write that glowing review of how your service, product, or advice has really helped them. It's important to follow up with your customers and associates and let them know where you feel they can make the greatest impact. Reviews on Google, LinkedIn, Trip Advisor, Facebook, Yelp, UrbanSpoon and others will have varying effects depending on the industry and your fan base looks like. Social Mentions will also have greater weight depending on the platform the bulk of your followers or consumers hang out. Grandma and Grandpa tend to hangout on Facebook and Millennials can often be found on Instagram. Gen X? They sample all the platforms. Understanding who your audience is and where they live socially is a crucial step in addressing Reputation Management.
Tracking Your Online Reputation
Social mentions are great to share, but how does one know they're happening? On an elementary level, watch your own channels that you message from. Is it a comment section on your website? Or a shout out on Twitter? Social mentions can originate anywhere a customer frequents online and your reputation across social media will affect search results. The good news is there are tools, paid and free, that can "listen" for mentions on the internet so you can be alerted to activity instead of having to pour over miscellaneous networks all day long. This allows you to focus on business and continue giving your followers or customers those reasons for mentions in the first place. But what if it's a negative mention? No problem. Taking care of a customer concern, an effort of service recovery, can leave the affected happier than before they had the problem. They now have the attention of the brand and you have the power to demonstrate your concern. Sometimes the offer of a phone call, a discount, or a coupon for something free can feel like a virtual hug for the consumer or fan, so don't discount those social mentions!
Respond, and Quickly!
Timing and response rate is crucial in the world of Reputation Management, especially in regard to negative experiences. Although digital metrics may not track response time on every platform, the experience is cemented in the minds of those affected and it can resurface down the road as review or mention. Respond quickly to customer complaints and compliments and your reputation goes up. Facebook has taken to awarding pages that are one the ball and quick with engaging page fans the "Very responsive to messages" badge. It demonstrates which Pages respond quickly and consistently to private messages. To get the badge, their metrics require your page achieve both a response rate of 90% and within 15 minutes over the last 7 days.  As you can see, every online user has the power to influence your standing and should be treated with the same reverence that you treat your reputation.
What Does All This Effort Get Me?
Execute the steps outlined here and
Gain diversified SERPs that positively portray your online reputation
Suppress negative reviews by anchoring your SERPs with positive, relevant and useful information about you or your company. It takes time to develop assets that are more authoritative in rank than negative listings if they already exist but it does work. Furthermore, an occasional negative review lets people know it's not just Uncle Bob leaving your reviews, that you're human, you've been in business for a while, and that you've made a mistake and an effort to correct it (you're following this guide's outline for service recovery, right?).
Opportunities to toot your own horn. Part of Reputation Management is letting ither know what you're doing in the community, such as coaching or sponsoring a local sports team, participating in blood drives, raising money for the homeless, or even your participation at a local fun event. The public likes to engage with positive acting people and organizations, so make it part of your routine to tell the world about it.
Negative reviews and mentions can haunt any person or business. Having the right infrastructure in place before any start makes it a whole lot easier to manage since authority has been building for a longer period of time.
Visit us online at www.SEOServices.Expert and see the latest version of this article, "SEO and Reputation Management: Insights from SEO Services Expert" and check out the related articles and links to SEO paid/free resources and tools to manage your digital presence online. We will add more specific things you can do in future artices beyond the overall strategy focus of this piece. Need help executing your Online Reputation Strategy? We're only a phone call or electronic visit away.
For more information.
SEOServices.Expert