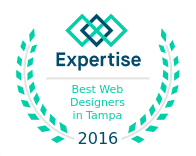 Why choose WordPress for  better SEO results? WordPress is used by over 26.6% of all the websites that use a content management system (CMS). This equates to a market share of 59.2% according to W3Techs
The WordPress CMS can be customized to attract search engines to index your site. Googles main ranking factors can be addressed through a few choice SEO plugins and a customized light weight mobile responsive WP themes.
Be careful not to overuse plugins or fancy themes that require too many plugins as this could impact your SEO negatively. Instead, consult with a Local SEO expert that can provide the best solution for your business.
Remember, the possibilities are limitless when you hire a Professional SEO WordPress developer you can trust to make the best choices for your business.
[SBMAP ID="1″]