We use a lot of great tools to create detailed competitive analysis for our clients at SEO Services Expert. For fun, we thought we'd compare Donald Trump's page to Hillary Clinton's FaceBook page and share the results below.
Let's start this post with a mind boggling fact. Worldwide, there are over 1.71 billion monthly active Facebook users (Facebook MAUs), which is a 15 percent increase year over year. (Source: Facebook as of 7/27/16)
With this in mind, it is only natural to assume that the overall public opinion is shaped & shared through Facebook. Lot's of organizations and personalities use FaceBook to actively create a positive image for themselves. It's no different for our 2016 presidential candidates.
We researched using Mondovo to see how the virtual world is comparing to the real world. Let's take a look at the Facebook data to learn what's going on in the 2016 US Presidential race.
FaceBook Page Comparison: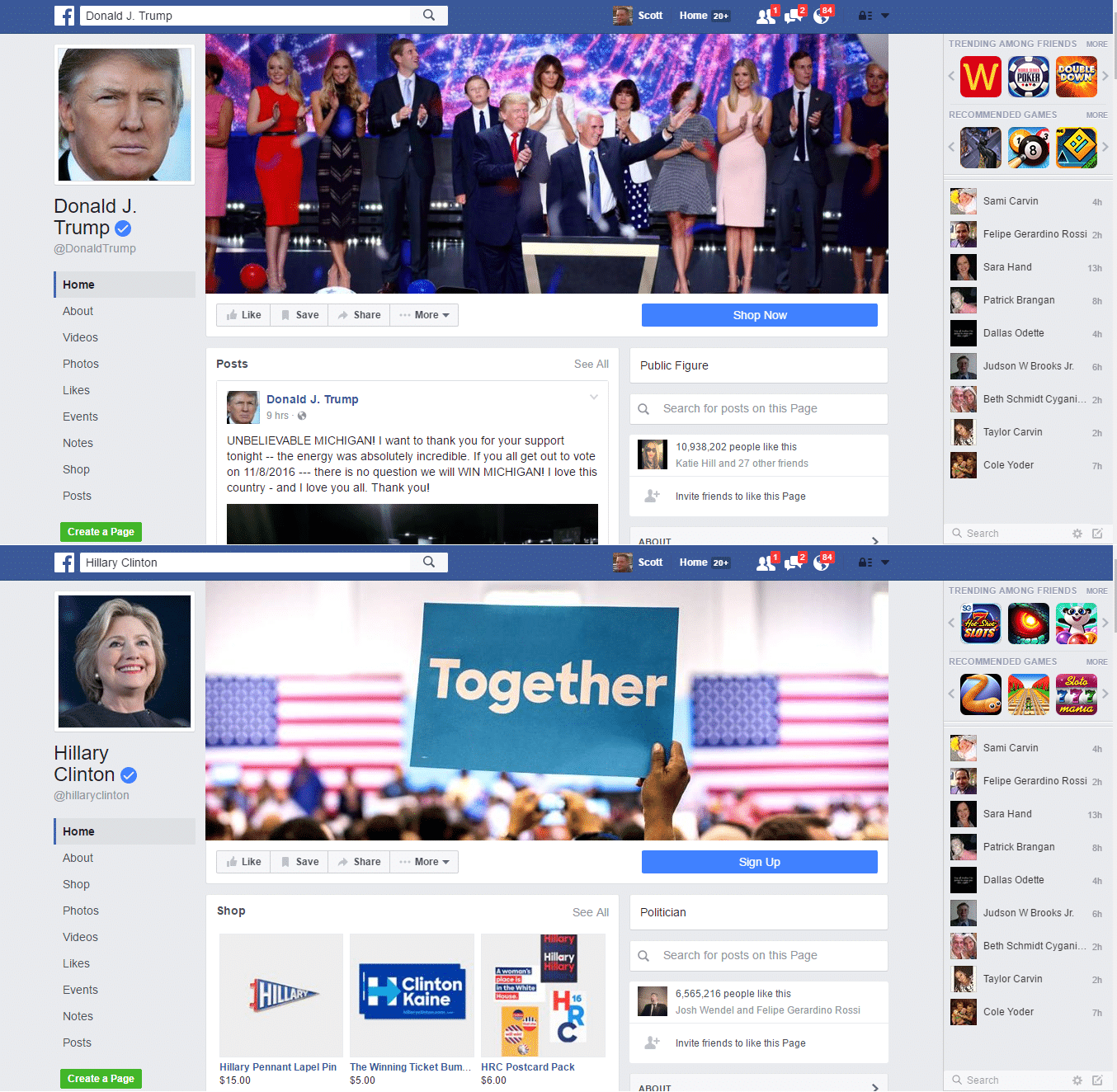 Notice the difference in the first section below the cover image for both Trump & Hillary. While, Trump's page gets started with status updates, the first thing you"ll notice on Hillary's page is a shopping section selling campaign related items.
Take note, Donald Trump's page has approximately 40% more fans than Hillary Clinton's page. This could be in part of their different demographics as the older generation are less likely to use FaceBook, or Donald's team is just being more active in the social media realm. Either way, see the research by Pew Research Center illustrated below:
If you'd like to download the full report and see for yourself, follow this link Trump-Hillary FaceBook Comparison